The Sisters of the Abbey Our Lady of Nazareth (Belgium) Launch a Trappist Beer Shampoo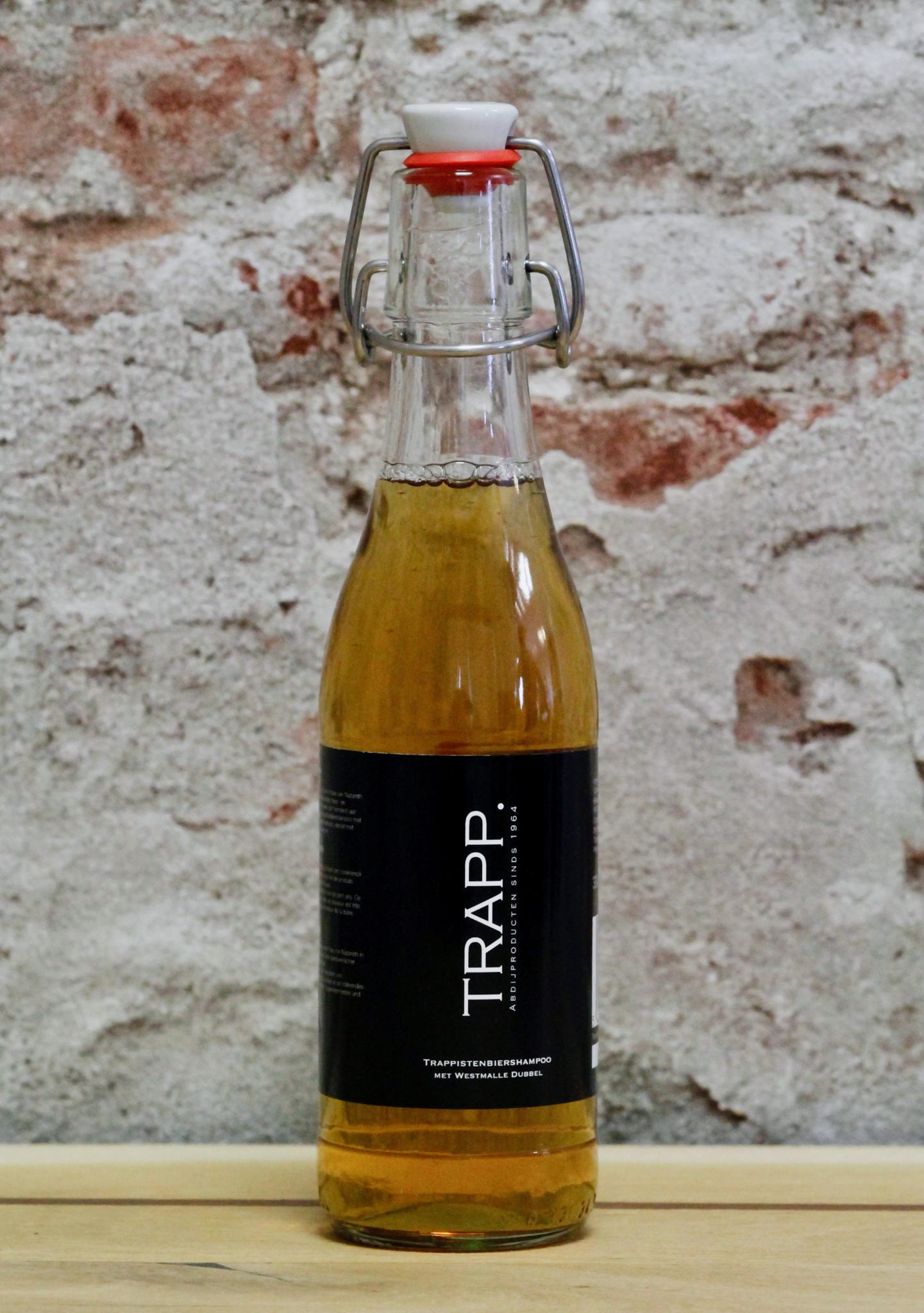 In 1964, the Trappistines of the Abbey of Our Lady of Nazareth in Brecht (Belgium) started the production of dish detergents to provide for their livelihood. Over the years, floor soap, shampoo, bath foam, and hand bar soap have been added to their range of products, all under the TRAPP brand name. After 55 years it was time to review and update their selection of products. As a result, the sisters developed three product lines (lavender, aloe vera and traditional), each with a liquid hand soap, shower gel, shampoo and body lotion. In addition, the nuns came up with a world premiere shampoo to which 10% of the renowned Westmalle Dubbel was added. It is the first hair care product made with a real Trappist beer.
"The Trappist beer shampoo is made with Dubbel from the nearby Westmalle Abbey," said Sister Katharina, the Abbess of Our Lady of Nazareth. "The combination of two wonderfully foaming products turned out to be a match. It is a lightly perfumed shampoo with a conditioner effect." Sister Katharina explained: "Older sisters remembered that in the past beer was used to curl hair and to make hair more shiny. We asked the Meurice Institute in Brussels to make a scientifically based study about the benefits of beer for skin and hair. The study showed that there are many advantages, thanks to the polyphenols, trace elements, vitamins and minerals in the beer. They stimulate the natural volume of the hair and make it shiny."
New abbey shop and webshop
Initially, it was mainly catholic schools and hospitals that bought TRAPP products. Sister Katharina: "Nowadays, monastic stores are the most important customers. The sisters also sell directly to the consumer through their own, recently renovated abbey shop. From now on, TRAPP care products can be ordered by consumers as well as retail customers via our new webshop."
Every Cistercian abbey must develop its own economy. Contrary to what is often thought, the Trappists and Trappistines do not live on subsidies or donations, but, as the Rule of St. Benedict prescribes, on manual labor. The modest proceeds provide for the livelihood of the Trappistine community in Brecht.
Three sisters are directly involved in production and sales. However, almost half of all other sisters cooperate in one way or another from accounting and store upkeep to folding boxes.
The Trappist beer shampoo is available in bottles of 33 cl. It is offered for sale in the abbey shop and on the web shop at 8.90 euros per bottle.
For more information: www.trapp.be
Royalty-free photos can be downloaded via https://trapp.force3.eu/media